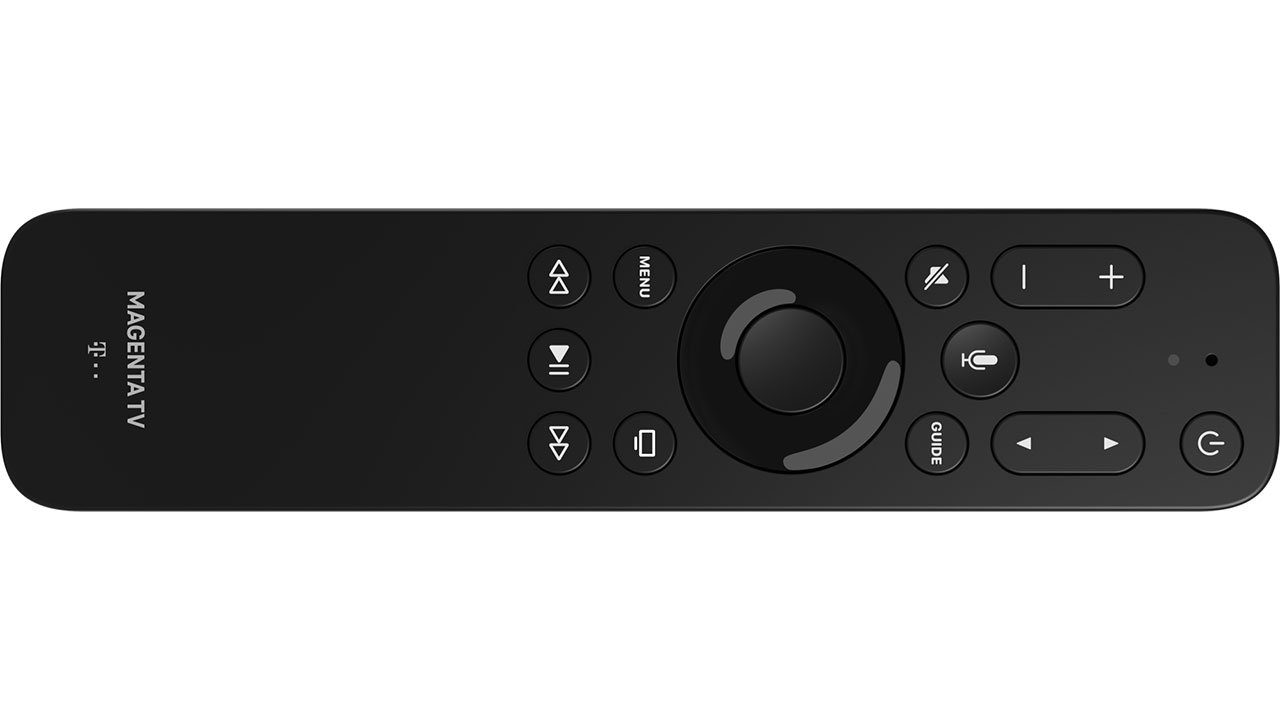 A third-party Apple TV remote control previously — and incorrectly — rumored to be an Apple-designed device has found a distributor in German telecommunications giant Deutsche Telekom.
Universal Electronics Inc. unveiled its Apple TV remote last November, an accessory that deviated from Apple's own designs by eschewing the controversial touchpad in favor of traditional buttons. The device was created specifically for use by cable, satellite, and MVPD companies offering Apple TV 4K as an alternative to a traditional cable box.
On Wednesday, UEI announced Deutsche Telekom will adopt the remote and ship the device out to subscribers of its MagentaTV service. Customers can elect to purchase or rent an Apple TV 4K, which can now be controlled via UEI's remote.
Unlike Apple's revamped Siri Remote, the UEI product allows users to directly access MagentaTV's program guide with the push of a dedicated button. The remote also features Siri integration for device control and a content search capability that parses data from live TV and streaming apps.
"DT is one of the first providers to offer this remote and we look forward to enhancing the television experience for consumers across the globe with our Apple TV remote, one of our most exciting new offerings," said Steve Gutman, UEI's Senior Vice President of Global Sales, Subscription Broadcast.
UEI calls its design "elegant and ergonomic," with backlit, hard-capped keys on metal domes for tactile feedback. The remote relies on Bluetooth Low Energy and infrared communications hardware to control a variety of devices and integration with Apple's Made for iPhone authentication chip provides secure connectivity with Apple TV.
For now, it appears that UEI's remote can only be had through cable partners and is not available as a standalone purchase.
Apple did introduce a revamped Siri Remote with Apple TV 4K and the sixth-generation Apple TV HD, but its design is more in line with past iterations of the device and does not include dedicated buttons for external services. That remote recently received a firmware update thought to squash bugs and improve performance.