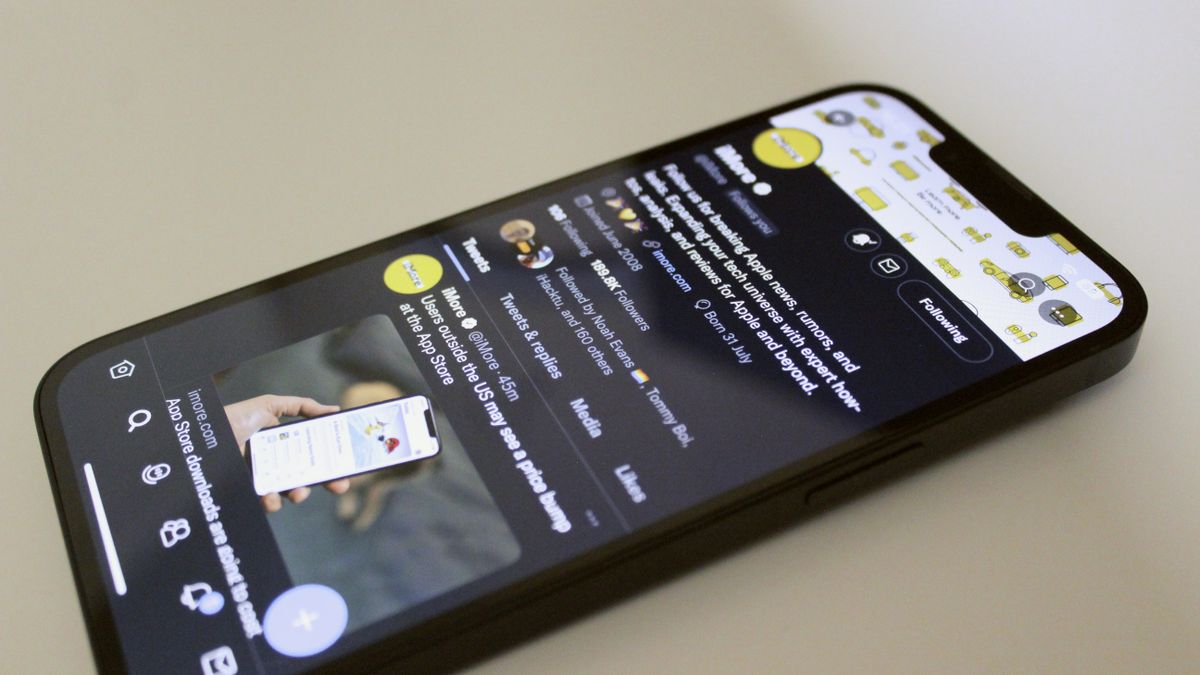 Twitter really has been the gift that keeps on giving since Elon Musk's semi-successful buyout of the social network in late 2022. I say semi-successful because anyone watching along must surely agree that things have gone all kinds of wrong since Musk signed his name on whatever dotted line gave him control of Twitter.
Since that fateful day we've seen Musk fire thousands of employees, revamp Twitter Blue, ditch legacy blue checkmark verification, and a whole lot more. We even saw him walking around Twitter HQ carrying a sink for some reason.
Fast forward a few months and Musk's stewardship of Twitter has gone from being merely scattershot to borderline illegal. And while he'll probably never have to deal with any real consequences as a result of Twitter's latest mess, it's all getting to be beyond parody. It's almost not funny anymore. It's just all a bit sad.
The Twitter Blue fiasco
The latest mess all revolves around, as so often seems to be the case right now, Twitter Blue.
The paid-for verification system gets you things like longer tweets and that blue checkmark (which is actually white but why reinvent the wheel). There are other bits and pieces but, frankly, who really cares at this point? The only other benefit of note is probably the ability to edit tweets. You get fewer ads but you still see some ads. For $8 I want no ads. But that's another editorial.
The real crux of the matter is that blue checkmark. You can just imagine the meeting at Twitter HQ. Musk and his band of advisors all sitting at an impossibly big conference table rubbing their hands together. The idea was simple — take everyone's blue checkmarks off them and watch the money roll in as they all rush to hand over $8 a month to get it back.
Except, that didn't happen.
The Guardian (opens in new tab) reports that when all the totting up is done Twitter gained around $300-worth of new subscribers after taking legacy blue checkmarks away. Hardly enough to make a dent in Twitter's financial problems. It's not even enough to buy Apple's best small iPhone. And definitely not enough to replace that sink Musk got from who-knows-where.
Free checkmarks for (almost) everyone
Next came the torrent of free checkmarks. Some celebrities like Stephen King and LeBron James had said they wouldn't pay for Twitter Blue, so Elon Musk paid for it himself. Why? Nobody knows. Some other accounts, normally with a million or more followers, also got their blue checkmarks back. Again, nobody knows why. But it's as if someone at Twitter realized that by not verifying who these big accounts were they could be opening everyone up to impersonation. It's as if, and bear with me, there should be some sort of way for people to know who are the real deal and who are imposters.
At this point, it's unclear who will get their checkmarks back and what Twitter thought it was gaining by taking them away in the first place. As mentioned, if Musk thought the 400,000 legacy verified Twitter users would pay up, he was very much mistaken.
So people are being given free Twitter Blue. You'd think that was a good thing, but it might not be. Each Twitter Blue account has a badge that says they, you guessed it, paid for Twitter Blue. The problem is that Twitter Blue has become so toxic that people don't want to be associated with it. And it could even be seen as them endorsing the subscription service even if they haven't actually paid for it themselves. That's an issue.
It is in the UK, at least. The Guardian cites a solicitor that points to legal precedence for this thing — companies can't make it look like celebrities endorse a product if they haven't actually endorsed it.
Will Musk or Twitter ever face legal penalties? Probably not. But the fact we're even discussing it just speaks to the Twitter of late 2022 and the first half of 2023. It's scattershot. It doesn't think things through. It acts and then waits for the consequences, often surprised that any exist at all.
Now, who does that remind me of?