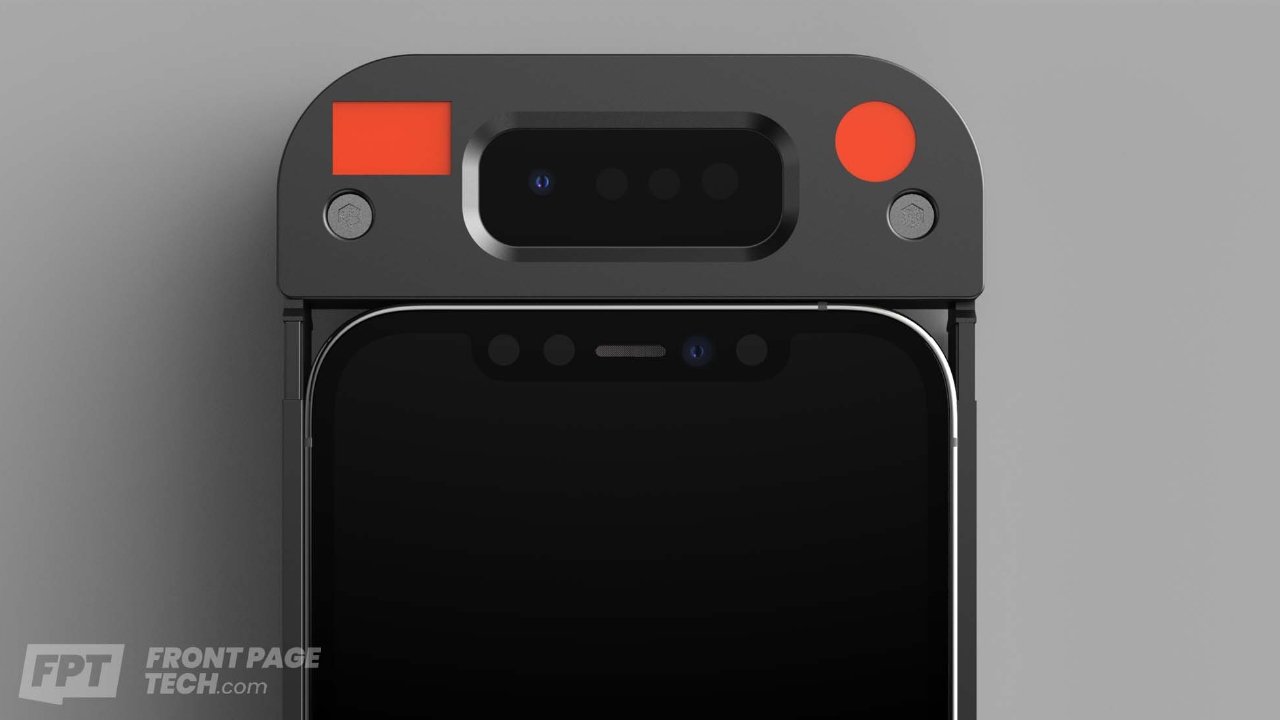 An upgraded Face ID array is being tested that works with masks, according to new leaks by Jon Prosser.
Avid leaker Jon Prosser was able to view images and video of about 75 prototype rigs and produce a composite render. The purported test device shows a Face ID array situated on top of an iPhone 12 with some distinct changes.
According to the report from Front Page Tech, the tested array is arranged differently than the current Face ID array, and appears slimmer in size. For example, the camera on the test units is on the left-hand side, where the iPhone 12 selfie camera is on the right.
The test units are being used in favor of finalized iPhone models to minimize leaks or other issues. The iPhone 12 fits inside the test rig bypassing the internal Face ID system.
Tests are being conducted with and without masks or glasses on a wide scale. In addition, testers are being asked to test in various environments with different styles of glasses or masks.
Prosser's sources were unable to say if the new feature would roll out with the "iPhone 13" at launch. However Prosser's sources were confident that the test rig was using "iPhone 13" Face ID tech.
It is unknown how the Face ID technology has been altered to allow detection with masks or foggy glasses. The sources that leaked to Prosser say they are just testing the equipment and have not been given technical details as to how it works.
A Face ID system that can work with masks would be a significant feature for the "iPhone 13." Previously, Apple updated the Apple Watch to unlock the iPhone when a mask was detected as a stopgap for some users.