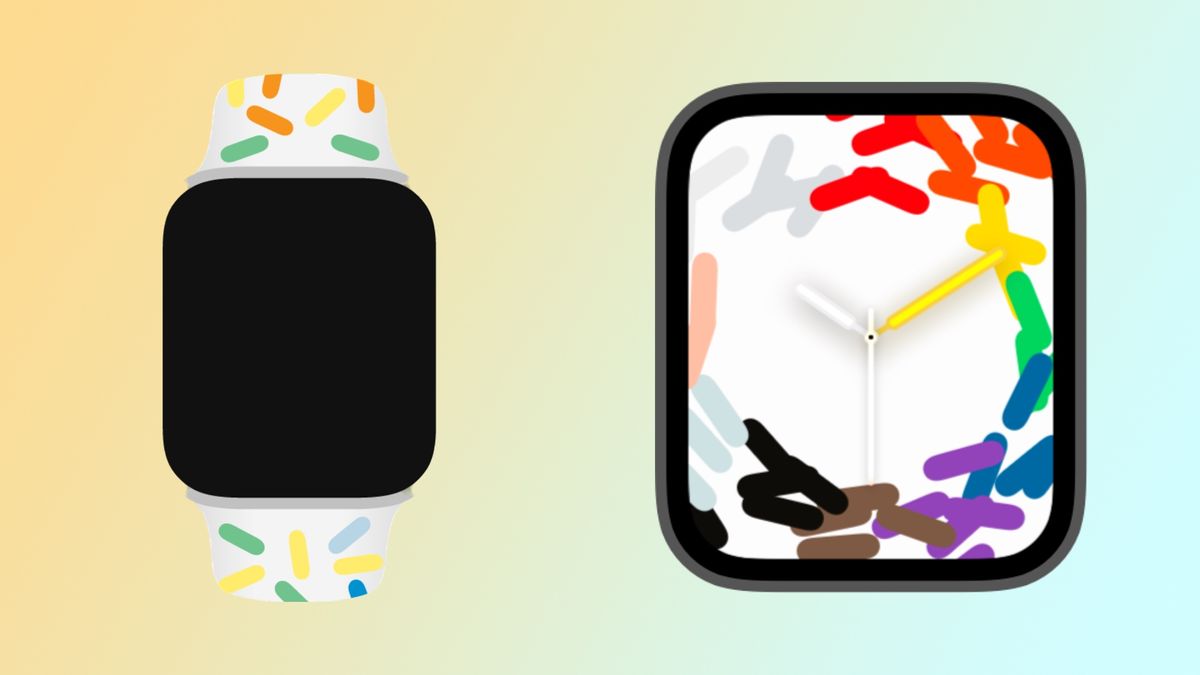 Each and every year Apple releases a free Apple Watch face designed to celebrate Pride month. There's also a special Apple Watch band to go with it, although you'll obviously have to pay for that one. And now the 2023 versions of both have leaked ahead of time.
Apple hasn't yet announced either the band or the watch face but they have both been spotted by Twitter user aaronp613 who has a history of finding things in iOS code. This latest discovery comes after Apple released the third iOS 16.5 beta to the public.
Pride month runs through the month of June so it's possible that we will see the watch face and band announced then. But whenever it does arrive we can safely say that 2023 will bring us the best Pride-themed Apple Watch band to date.
An early Pride 2023
No details have been shared about the band or watch face beyond the images that you can see at the top of this post, but that's enough for us to know that we're all in on that band. It reminds us of the Apple Pay Later card in the iPhone's wallet app with both sporting what looks like colorful sprinkles.
Here is your first look at the Pride 2023 Apple Watch Band and Apple Watch Face. Found with the help of @nicolas09F9 pic.twitter.com/3Jb57OEjvWApril 26, 2023
See more
As for that watch face, that too has the sprinkles but this time placed around the outside where you'd normally see the numerals. It also appears like the hands will change color based on what shade of sprinkle it is touching at any given moment, but that's hard to confirm from a still screenshot.
As mentioned, that watch face will of course be free to all Apple Watch owners but you'll need to buy the watch band. The Apple Watch Sport Loops normally sell for $49 each, so that's very likely to be the price this time around as well.