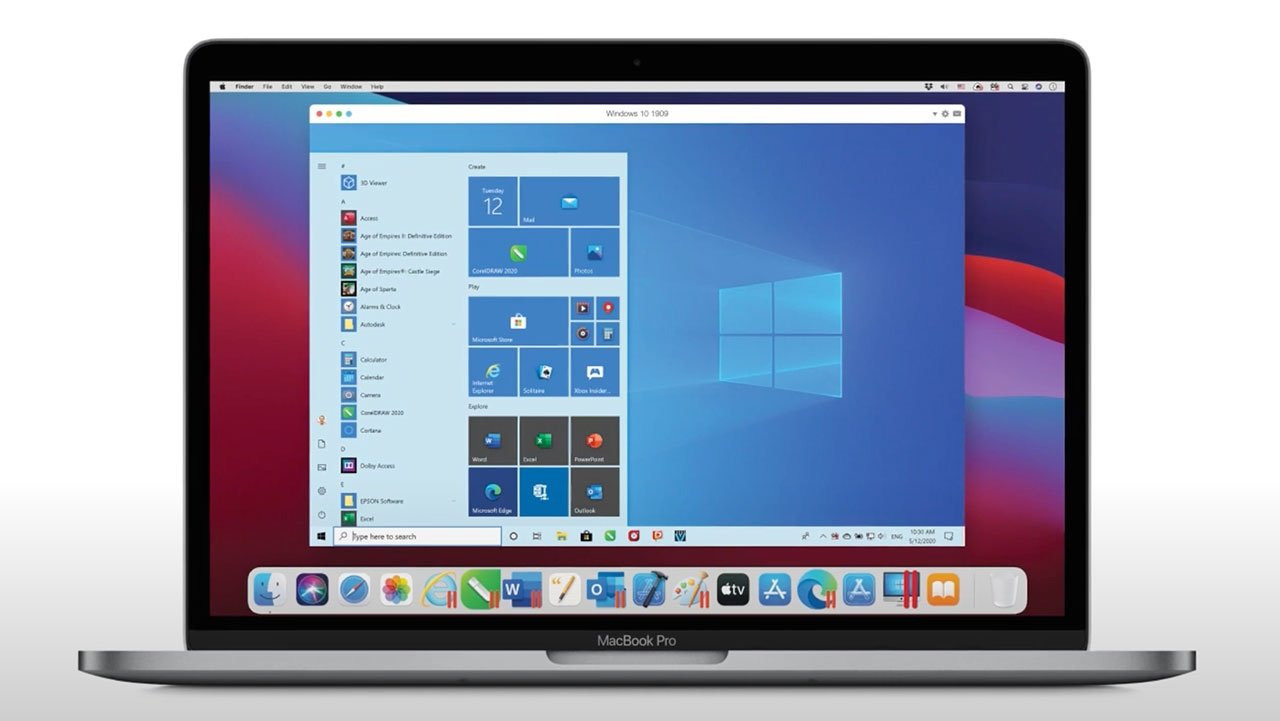 PC virtualization software firm Parallels is back with its latest release in Parallels Desktop 17, delivering support for Windows 11 and Apple's macOS Monterey on both Intel and Apple Silicon Macs.
New for Parallels Desktop 17 is native performance on both Intel and M1 machines, meaning users benefit from a host of speed improvements while running Windows 10 and Windows 11 Preview.
On both Intel and M1 setups, Parallels resumes Windows and Linux up to 38% faster, provides an up to 25% bump in 2D graphics and a sixfold increase in OpenGL graphics processing. M1-centric stats include 33% faster Windows start-up times, up to 28% faster DirectX 11 performance and up to 20% better disk performance on Windows 10 Insider Preview.
It should be noted that Parallels is calculating M1 attributes on Windows preview builds. Like the most recent Parallels Desktop build, virtual machines are restricted to ARM-based operating systems, which translates to ARM previews of Windows 10 and 11. Parallels says its software will provide full support for Windows 11 when the operating system launches, according to Engadget.
Intel Macs, on the other hand, get the usual support for Windows builds going back to Windows XP and Windows 2000, as well as compatibility with Mac operating systems going back to OS X Lion. Linux support is also robust on x86 machines, while Parallels on M1 is limited to four distributions including Ubuntu and Fedora.
Parallels Desktop 17 delivers a set of fresh features including a new video driver that enhances video and game playback, and boosts Windows UI responsiveness. An improved Coherence mode lets users run Windows apps within the Mac environment, cutting down on distracting changes in appearance during Windows sign in, shut down, and software updates. Drag-and-drop operations are also improved, with support for text and graphics between Mac and Windows applications. This function works well with macOS Monterey's Quick Note feature, which can accept content from any Windows app.
USB support, disk management, copy and paste unformatted text and automatic virtual machine optimization also receive upgrades.
Parallels Desktop 17 is sold as a subscription. The standard edition costs $79.99 per year, while Pro and Business Editions are available for $99.99 per year. Those who purchased a perpetual license for a previous version of Parallels Desktop can upgrade to Parallels Desktop 17 for 49.99.