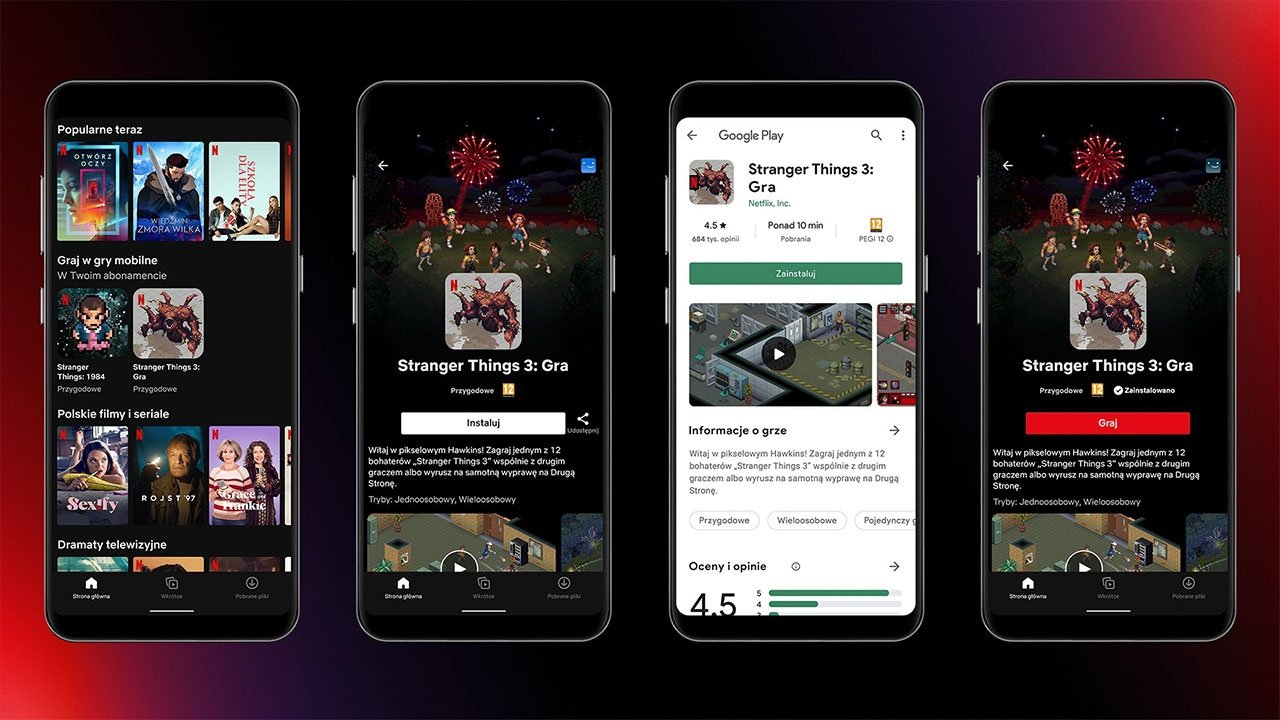 Netflix on Thursday sent up a trial balloon for its fledgling push into the mobile gaming market with the rollout of two Android games based on its popular "Stranger Things" series.
Announced in a tweet from the official Netflix Poland account, the titles, "Stranger Things: 1984" and "Stranger Things 3," are available to access within the official Netflix app for Android.
"It's very, very early days and we've got a lot of work to do in the months ahead, but this is the first step," Netflix Geeked said in a follow-up tweet referencing the launch.
As noted by CNET, both games have been available as standalone apps for years. Their inclusion in the main Netflix app — available under a new section — is a first step in the company's push into gaming.
In July, Netflix announced plans to enter an already crowded market with game offerings for subscribers. The games will be offered to members at no additional cost in a strategy that mimics Netflix's video content distribution model.
"Initially, we'll be primarily focused on games for mobile devices. We're excited as ever about our movies and TV series offering and we expect a long runway of increasing investment and growth across all of our existing content categories, but since we are nearly a decade into our push into original programming, we think the time is right to learn more about how our members value games," Netflix said in a second quarter earnings release.
Heading up the initiative is recent hire Mike Verdu, a former EA and Facebook executive who will report to COO Greg Peters.
It is unclear if Netflix intends to bring the "Stranger Things" games to its iOS app.