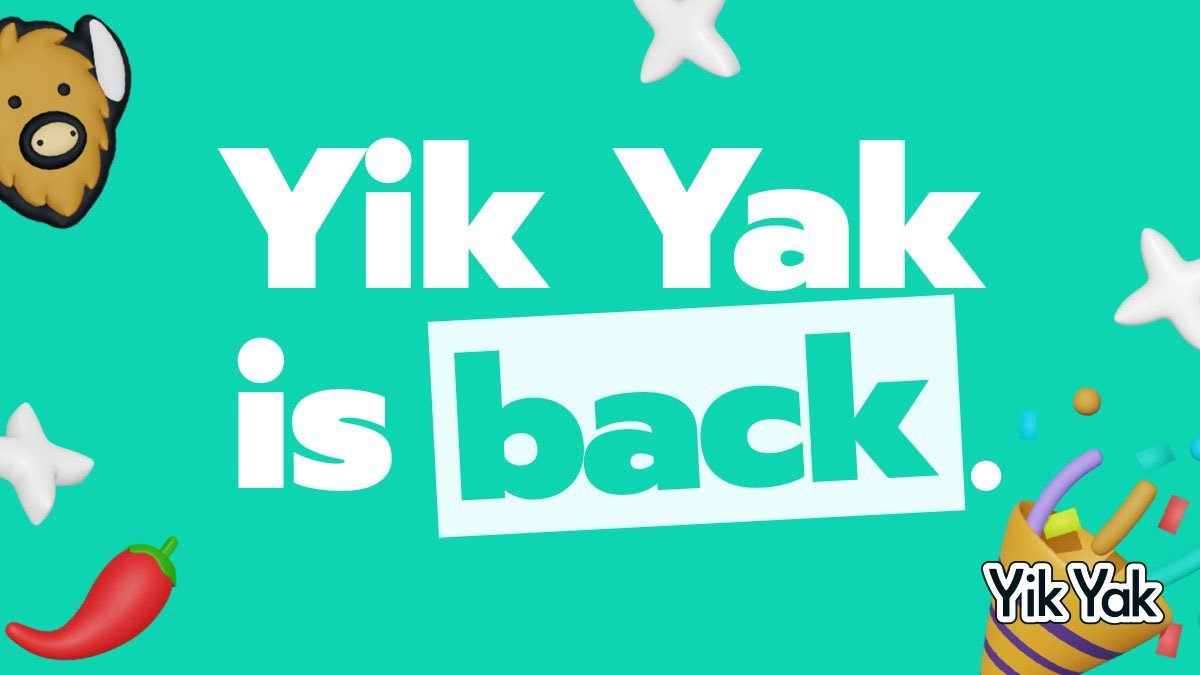 Yik Yak, an anonymous social media app that first launched in 2013, returned to the App Store after a four-year break, the company announced in a tweet Monday.
Announced in a post to Yik Yak's official Twitter account, the App Store return is currently limited to iPhone users in the U.S., though the company promises to expand availability to other devices and countries.
First released in 2013, Yik Yak allows users to anonymously post and comment on threads that are viewable by others within a five-mile radius. Posts — known as "yaks" — can be upvoted or downvoted in a system similar to Reddit, with particularly juicy yaks collated to a Hot Feed that is cycled every 24 hours.
The anonymous nature of Yik Yak's social media format ultimately led to threats, harassment, hate speech and other unsavory posts. As noted by The Verge, safety and accountability mechanisms like social media account linking were introduced in 2016 and later made mandatory.
Yik Yak in its original form was shut down in 2017 when Square picked up the pieces for $1 million.
While the new and improved Yik Yak revives the idea of an anonymous, local messaging platform, the company is installing new rules and regulations to avoid courting controversy. For example, on its website Yik Yak maintains a long list of Community Guardrails that prohibit sharing of personal information, "Bullying, Suicide, Violence and Threats," sexually explicit content and more. Users can downvote, flag or report offending posts, with culprits potentially facing a permanent platform ban.
Yik Yak can be downloaded for free from the App Store.