Is this a good time to buy the latest iPhone? It's a common question that's usually easy to answer. If you need a new phone right now, then you'll probably be happy with the latest iPhone for a few years. If you can afford to wait a little bit, then the rule of thumb is this: Apple typically releases new iPhones in September, and if that's happening soon, you should wait.
Apple typically prices the new iPhone models similarly to their predecessors, so you'll get a newer, more capable iPhone for the same price. Carrier deals typically spring up around iPhone launches, so you might be able to save more money, especially if you're willing to switch providers. Even if the new model doesn't impress you, Apple continues to sell the prior year's model at a reduced price.
Here's our advice about when to pull out the credit card for a new iPhone 12, iPhone 12 mini, iPhone 12 Pro, or iPhone 12 Pro Max.
Updated 09/09/21: Apple's "California streaming" event, where we expect the iPhone 13 to be unveiled, is less than a week away. This is the worst time to buy an iPhone 12!
iPhone 12: Pricing and specs
Released: October 2020
Apple almost always releases new iPhones in September, a couple of weeks after it holds a big event to announce them. Due to the COVID-19 pandemic, the release was a month later than usual in 2020. We're not sure if the same will hold true in 2021 for the iPhone 13 lineup, though we've heard rumors that it will return to its usual slot in September.
The iPhone 12 comes in four varieties: iPhone 12 mini ($729), iPhone 12 ($829), iPhone 12 Pro ($999), and iPhone 12 Pro Max ($1199). They all feature the same processors and OLED displays, and the iPhone 12 and iPhone 12 Pro are the same size. But the Pro models have stainless steel enclosures, an additional telephoto camera, and a LiDAR scanner. Apple offers the iPhone 12 mini and iPhone 12 for $30 less if you activate with a carrier.
Apple typically releases the main iPhone series models all within a few weeks of each other in September/October, and the iPhone SE, if any, in the spring.
Apple iPhone 12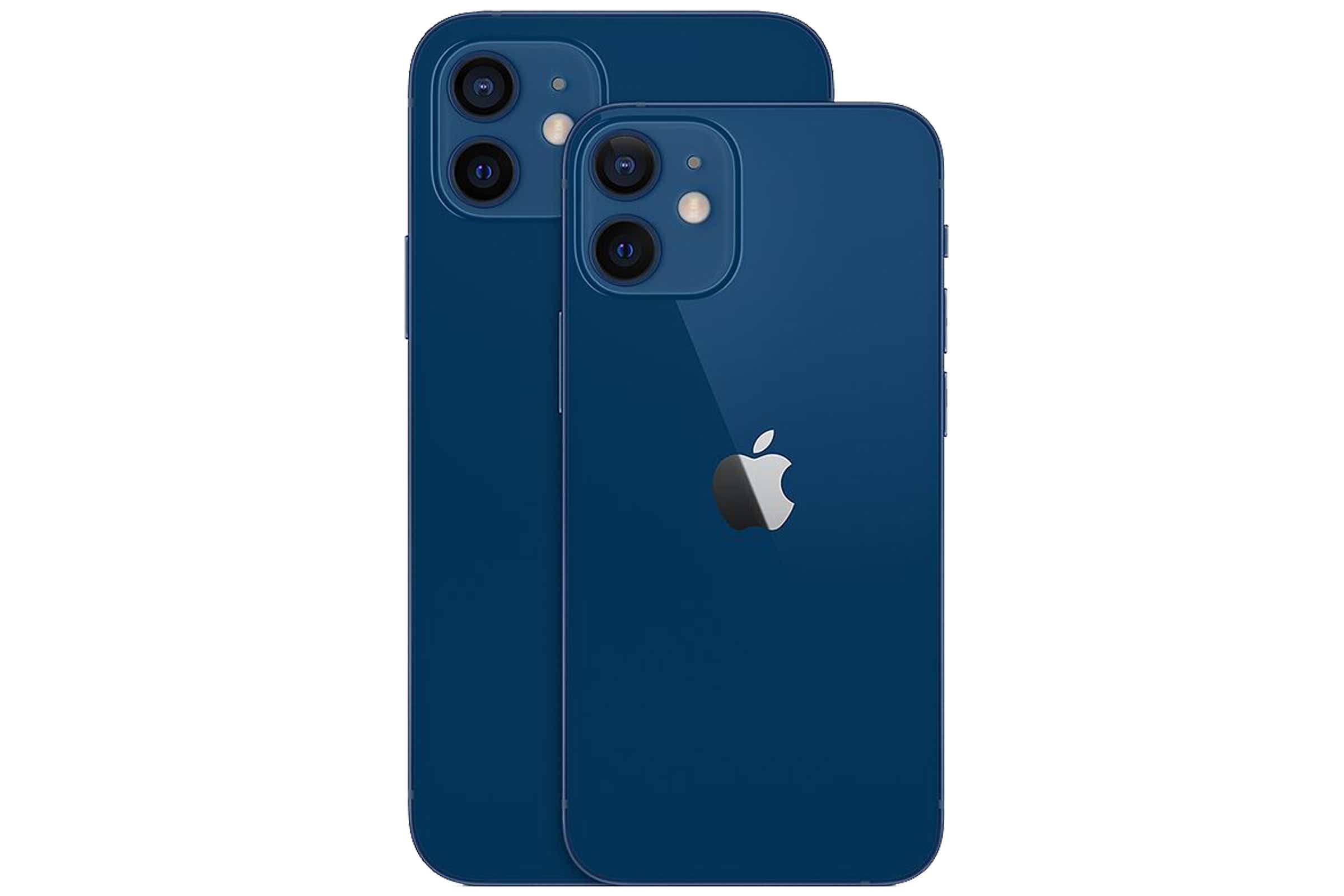 MSRP:
64GB $799 | 128GB $849 | 256GB $949
iPhone 12: Why you should buy
If you need a new iPhone, you need a new iPhone. And while we expect the iPhone 13 to be better, you're still going to be happy with your iPhone 12 for the next few years. There's nothing wrong with buying a new iPhone 12 now, it's just not the best strategy for those who can afford to wait.
The other reason to buy the iPhone 12 now instead of waiting would be if you assume that the iPhone 13 mini or iPhone 13 Pro Max to be more expensive and you'd rather have the iPhone 12 versions. While Apple will probably continue to sell the iPhone 12 after the 13 hits the market, we expect it will only sell the regular iPhone 12, not the mini or Pro/Max models.
iPhone 12: Why you should wait
At the time of this writing, Apple has announced its event for September 14, where we expect it to unveil the iPhone 13 lineup. If it continues to sell the iPhone 12, it will probably be discounted.
If the rumors are true, it will have a better camera, a faster A15 processor, a bigger battery, and an always-on display capable of 120Hz (at least in the Pro models). There is some disagreement about whether it will have a smaller notch for the TrueDepth camera or not, or whether all four models will have LiDAR sensors.
Even if it costs more, and you would rather just have the iPhone 12, waiting is a good idea. Apple will likely drop the price on the iPhone 12 when the iPhone 13 is released, giving you the opportunity to save a bit of money.
Macworld recommends: WAIT
Generally speaking, once you get into July, it's hard to justify buying a new iPhone when you know a better model is just two-three months away and will probably come at a similar price. With the new model now slated to be announced on September 14, with preorders probably on the 17th and phones available a week later, this is the worst time you could possibly buy an iPhone 12.