Apple has been steadily improving its AI image recognition with every release of iOS, and iOS 15 kicks it into another gear with several new AI-powered features such as Live Text and Visual Look Up.
The latter is part of an all-new info pane in the Photos app, which shows you more details about the camera, lens, shutter speed, file size, and more. You can even edit the location or date. With Visual Look Up, certain objects in an image will be recognized automatically and, with a tap, you can bring up more info about it.
Visual Look Up recognizes many kinds of plants and animals, famous landmarks, books, album covers, and famous works of art. Here's how you use it.
---
For more tips, tricks, news, features, and updates, check out our iOS 15 superguide.
---
How to use Visual Look Up
This new feature is built into the Photos app. But if you're taking pictures with the Camera app and you tap on the camera roll in the lower-left to swipe through recent photos, you can use it there as well.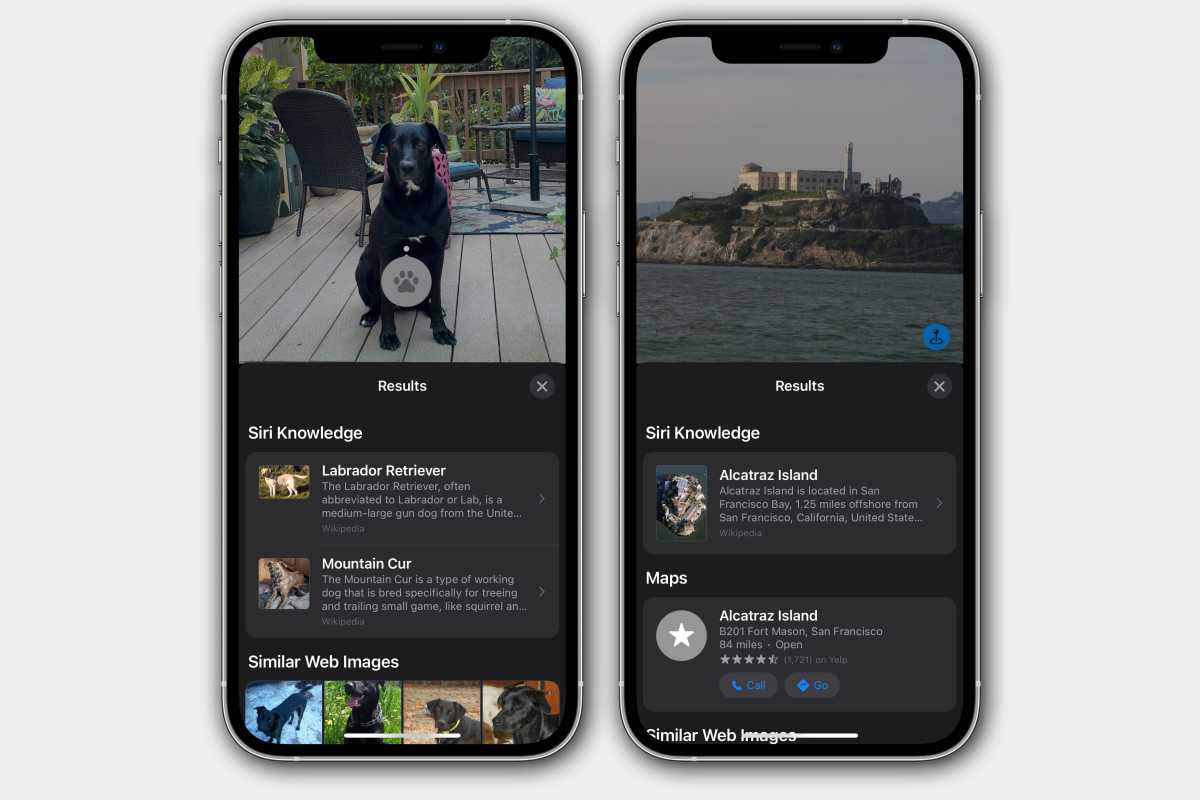 IDG
Open the Photos app, and pick a photo you want more information about.
At the bottom of the screen, you'll see a the Info button (i) will get a sparkle effect if Visual Look Up has more information about the subject of of photo.
Tap the (i) Info button or swipe up on the photo, and you'll see the new Info pane. It shows details about the camera and exposure the photo was taken with, and a map of where it was taken if the photo contains location data.
If Visual Look Up recognizes something in the photo, you'll see a small icon on it: a pawprint for an animal, a leaf for a plant or flower, a book for a book, or a painting for artwork. For landmarks, there will be a little pushpin icon in the lower right.
Tap that small icon to get a pop-up card showing the Visual Look Up results. You'll see Siri Knowledge results (about pet breeds, plants, landmarks, or artwork), a list of similar images on the web, and even Apple Maps directions to landmarks. In the case of books, you might get a link to Apple Books if you wish to purchase and download the e-book.
Note: When you purchase something after clicking links in our articles, we may earn a small commission. Read our affiliate link policy for more details.
I have written professionally about technology for my entire adult professional life – over 20 years. I like to figure out how complicated technology works and explain it in a way anyone can understand.