Your iPhone is keeping track of places you regularly visit, a feature of iOS that can cause some to worry about their privacy. Here's how to wipe Significant Locations on iPhone and iPad.
Privacy is an important subject for many people, and has become more important as time has marched on. With technology becoming a bigger part of our lives each year, the data collected by major tech companies is constantly growing larger.
Part of this is in location tracking, with the concern that tech giants like Google can keep tabs on where a user is, or has been, using GPS data or other related information associated with mobile devices.
The potential for the abuse of collected data has also been realized in the form of investigations by law enforcement agencies. In 2019, it was revealed that warrants were issued for large swathes of location data for investigations, to determine potential suspects and witnesses to events.
To Google, such data collection is an especially important element of its business, so much so that the company has previously taken steps to ensure it continued without issue. In 2018, Google admitted that it continued to track users, even if they took steps to stop the tracking, such as by disabling a global "Location History" setting.
A 2020 lawsuit from Arizona Attorney General Mark Brnovich accused Google of making it hard for users to find location and other privacy settings, in order to change them. During Google I/O 2021, Google reminded users that privacy controls existed, and that they help to protect users.
However, Google isn't the only one interested in a user's location.
Apple's location deal
In contrast to Google, Apple is considerably more privacy-forward in its thinking. Along with various initiatives such as App Tracking Transparency, it has also attempted to thwart location tracking within apps.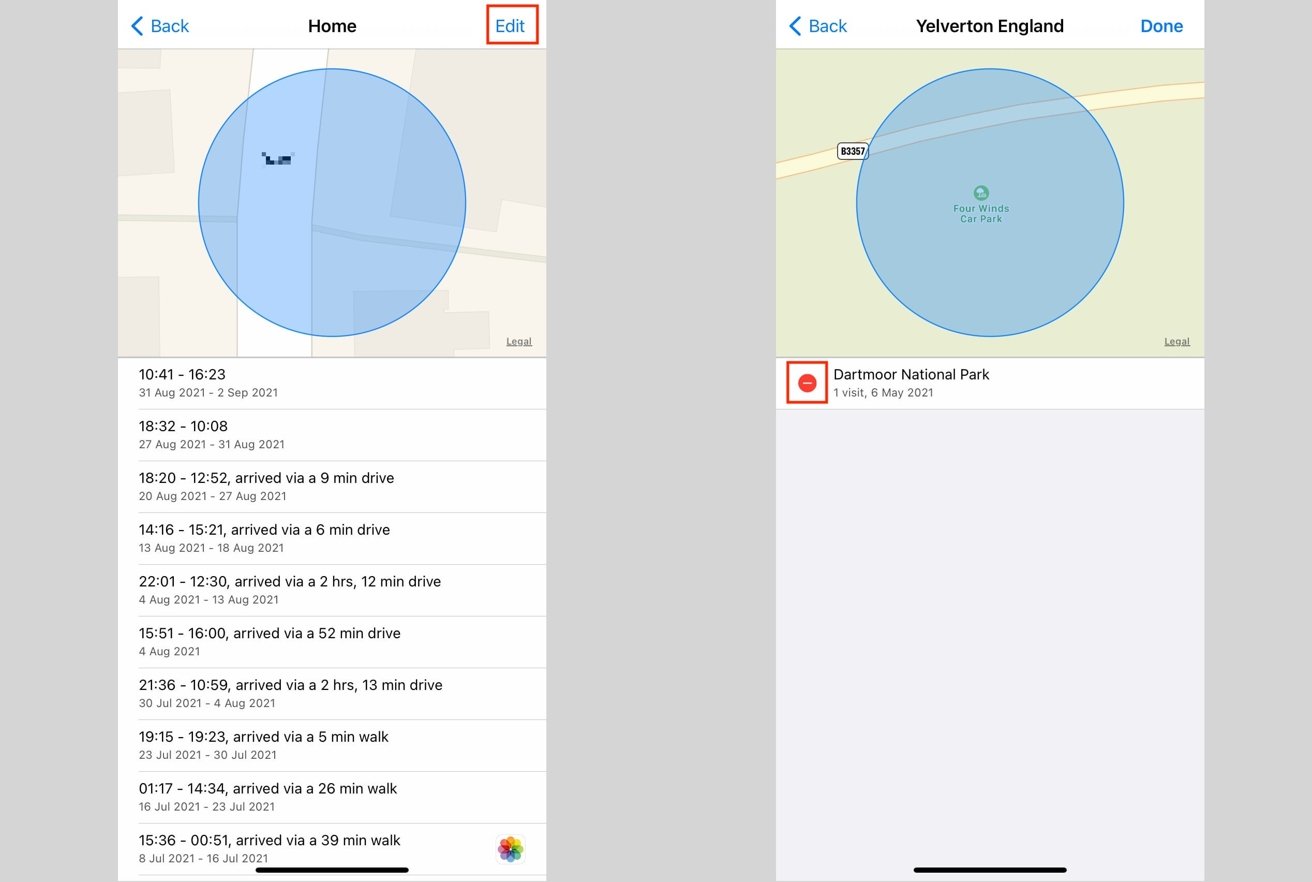 In iOS 14 and iPadOS 14, Apple included "Approximate Location" controls, that gave apps a general idea of where the user was located, such as a city, rather than an exact location.
Even so, iOS and iPadOS are still collecting information on a user's whereabouts.
"Significant Locations" are a part of the Maps app that keeps track of places a user visits. This tracking is intended to be used to "provide useful location-related information" in Maps, Calendar, Photos, and other core apps, in Apple's description of the feature.
While Significant Locations are stored on the iPhone and shared with devices connected to iCloud, Apple insists that it cannot see the data being collected by its products, due to the use of end-to-end encryption.
This may be assuring to those worried about being tracked over time, but it's still something that could feasibly be abused. For example, someone with access to the iPhone and the means to unlock it could potentially get that list of locations.
Therefore, in some cases, users may feel the need to delete locations or to turn it off entirely.
Significant Locations Management
Accessing Significant Locations has the same instructions for iOS and iPadOS. Accessing the menu will also show what information the device has determined, allowing you to review and remove what's there if required.
How to enable and disable Significant Location tracking on the iPhone or iPad.
Open Settings.
Tap Privacy.
Tap Location Services.
Tap System Services.
Tap Significant Locations.
After authenticating, tap the toggle next to Significant Locations.
You can wipe the stored locations within the same menu. Bear in mind that any changes made will apply to all other devices connected to the same iCloud account.
How to delete Significant Location data on the iPhone and iPad
Open Settings, then select Privacy, Location Services, System Services, then Significant Locations.
To delete one location, tap the relevant region, tap Edit, tap the minus icon next to the location, then Done.
To delete all locations, scroll to the bottom of the list, tap Clear History, then tap Clear History to confirm.