As Google's fortunes have fallen, the company appears to have backed off construction of a San Jose, California "mega-campus" that it lobbied hard for, starting in 2019.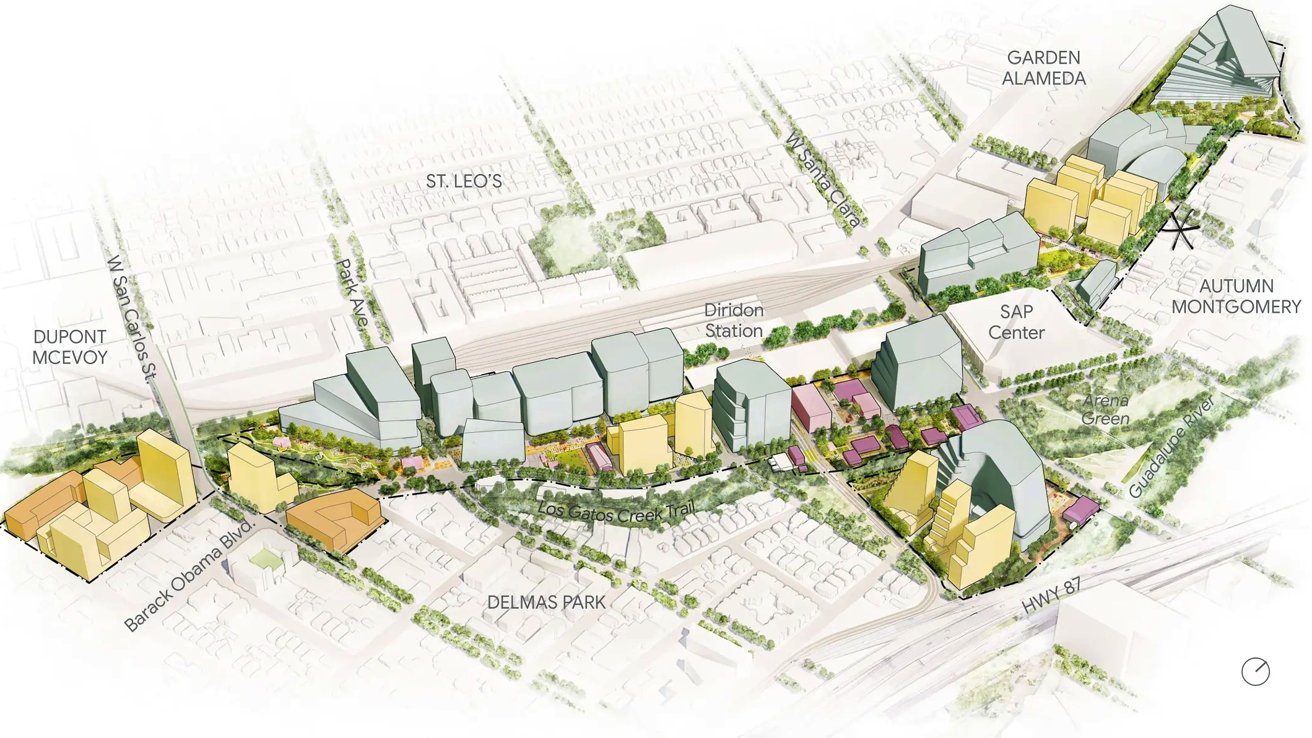 Google's San Jose "Downtown West" development
The controversial "Downtown West" facility, was met with protests from the start. As early as 2019, activists fought against the sale of public land, and land holding historical buildings to Google.