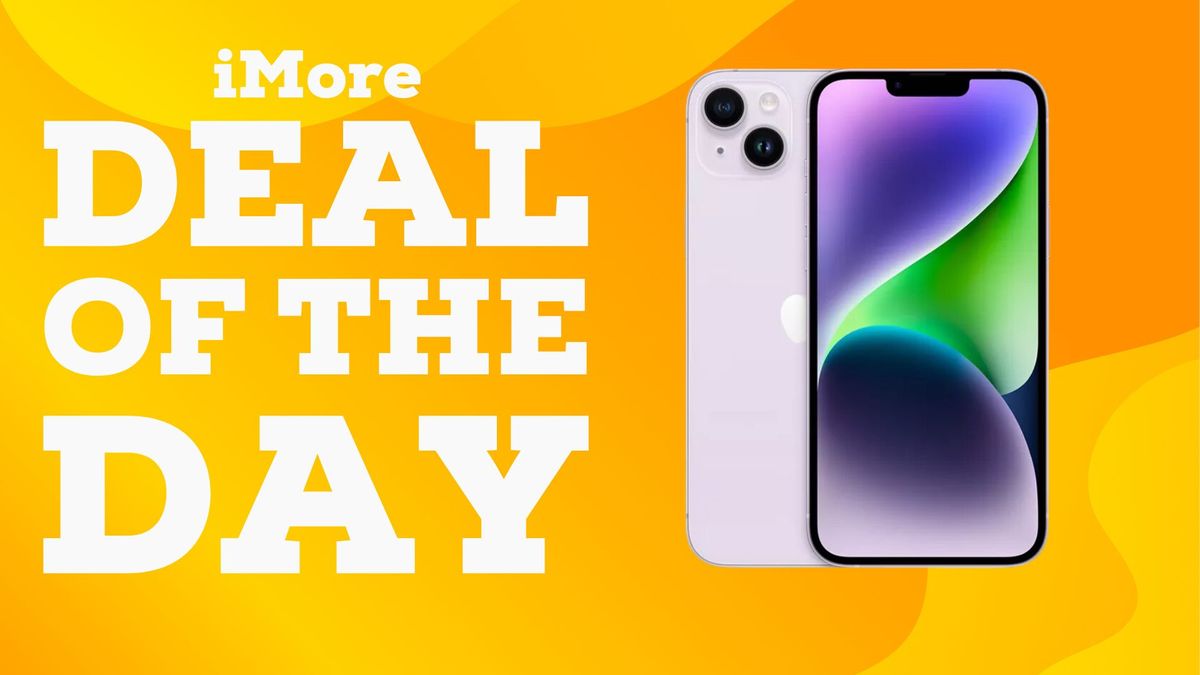 The iPhone 14 Plus is for the iPhone user that wants the bigger screen of the iPhone 14 Pro Max but doesn't want to spend a fortune on a new phone. At the moment Verizon is chopping a massive chunk off the monthly price of the iPhone 14 Plus, making it only $5 per month.
This deal can be used in conjunction with the other Verizon deals, so you can also toss in a free iPad and Apple Watch SE. You will still have to pay for the data plans on all these devices, however, so bear that in mind before you take the plunge.
iPhone 14 Plus for $5 per month
If you want to save loads of money on your next iPhone but want something a little more impressive than the base model 14, then this is the deal for you. It's super easy to get it too – just head over to the iPhone 14 Plus product page on the Verizon website (opens in new tab), and choose the color you want. This is where you can choose to get a free Apple Watch and iPad, by adding the deal box under the deals tab. The $5 per month deal will be pre-selected, so you can just press the continue button further down the page.
Choose your data plan next – make sure it's one of the unlimited options, otherwise, you won't get the full amount off the iPhone 14 Plus. Once it's in the basket, you'll see how much you've saved.
This deal makes the iPhone 14 Plus a lot more affordable, giving you the bigger screen for less. Don't forget to check out more of the best iPhone 14 deals, so that you can make sure you're getting the best price possible.