Apple today announced new versions of its Final Cut Pro and Logic Pro media-editing software packages for the iPad, after decades in which they were available only on the Mac.
The company, unsurprisingly, did not choose to elaborate on the reasons why, after all these years, this is the precise moment when both products suddenly make sense on the iPad. But its press release did talk up the advantages of the tablet platform. In the case of Final Cut Pro, the obvious answer is that, unlike a MacBook, a single iPad can both record and edit high-quality footage and is thus a more convenient workstation when recording on the go.
Of course, some changes were needed to adapt the software to its new home. Final Cut Pro gets a touch interface, including a new jog wheel, while Logic Pro now has features based around multi-touch gestures: we can see this working well when playing digital instruments, for example. The software also offers new features using the Apple Pencil, such as the ability to draw directly onto video, or (assuming you've got an M2 iPad Pro) skim and preview without touching the screen.
And perhaps more importantly, neither app is available as a direct purchase. To use it, you need to pay a monthly or annual fee. While Apple offers subscriptions for its Apple TV+, Apple Music, Apple Arcade, and other services, and has been rumored to be mulling a hardware subscription service for its devices, this is the first time it's using a subscription model for software.
As is always the case when making a major change, Apple appears conscious of the need to support multiple platforms. The company claims it's easy to transfer projects between the iPad and Mac versions of Logic Pro thanks to roundtrip capabilities, while the iPad edition can open projects created in GarageBand for iOS. Final Cut Pro for iPad, in turn, can import projects created in iMovie for iOS.
"We're excited to introduce Final Cut Pro and Logic Pro for iPad, allowing creators to unleash their creativity in new ways and in even more places," said Bob Borchers, Apple's vice president of worldwide product marketing.
Both products will become available on the App Store from Tuesday, May 23. They will be sold on a subscription basis, each costing either $4.99/£4.99 a month or $49/£49 for a year; you can try out the apps for free for one month. Both require iPadOS 16.4 or later, but their hardware requirements are slightly different: Logic Pro is available on any iPad with an A12 Bionic chip or better (which includes the 5th-gen iPad mini from 2019 and the 8th-gen iPad from 2020), but Final Cut Pro requires an M1 chip or better. That means an iPad Pro from the past two years or the latest iPad Air.
12.9-inch iPad Pro (2022)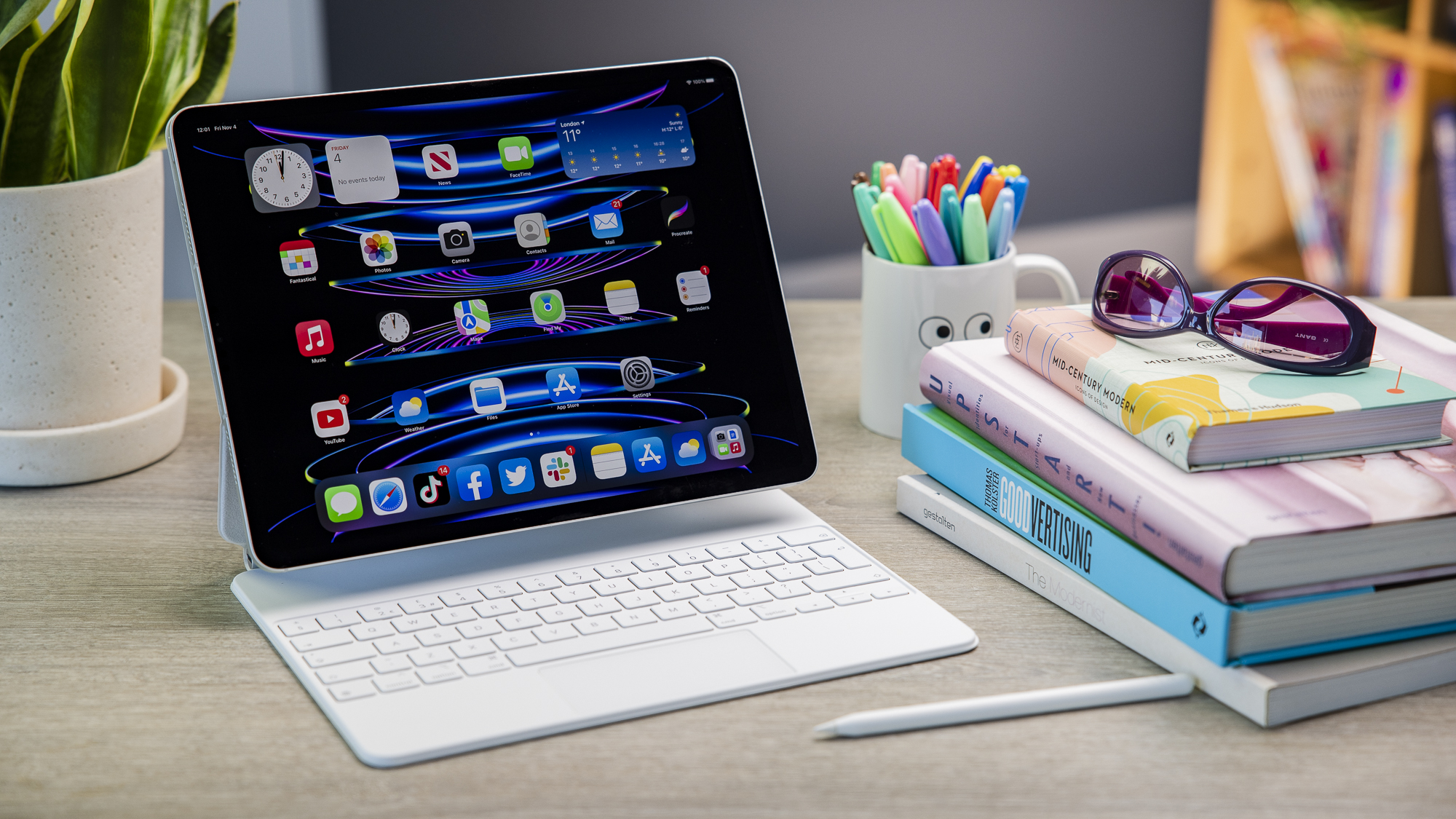 Price When Reviewed:
$1,099 (128GB, Wi-Fi only)
iPad