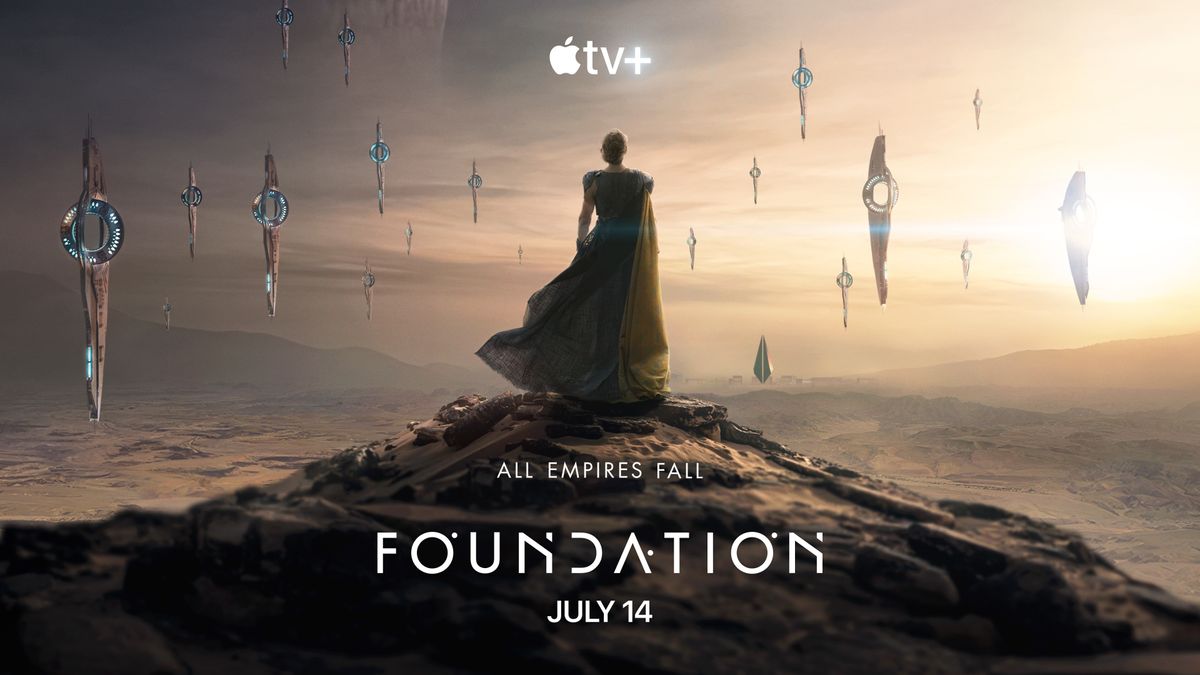 Foundation was arguably one of the best things on Apple TV Plus when its first season was fresh and now we know exactly when the second season will arrive to continue the story.
Along with confirmation of when the second season will be available to stream Apple TV Plus has also shared the first real trailer for what's to come — and it's more than enough to whet the appetite of fans of the first season.
If you haven't yet watched season one, now is the time to fix that — but do it quickly, that second season is almost upon us.
Coming soon
Apple TV Plus has today confirmed that the second season of the popular Foundation will arrive on Friday, July 14. We'll only get the first episode on that date, unfortunately, but a new one will arrive every Friday after that until the season is complete.
Oh, and as if that wasn't good enough news we also have a trailer to enjoy as well.
"More than a century after the season one finale, tension mounts throughout the galaxy in 'Foundation' season two," Apple's description begins. "As the Cleons unravel, a vengeful queen plots to destroy Empire from within. Hari, Gaal, and Salvor discover a colony of Mentalics with psionic abilities that threaten to alter psychohistory itself. The Foundation has entered its religious phase, promulgating the Church of Seldon throughout the Outer Reach and inciting the Second Crisis: war with Empire. The monumental adaptation of "Foundation" chronicles the stories of four crucial individuals transcending space and time as they overcome deadly crises, shifting loyalties, and complicated relationships that will ultimately determine the fate of humanity."
Laura Birn, Cassian Bilton, and Terrence Mann all return for the second season while Isabella Laughland (Brother Constant), Kulvinder Ghir (Poly Verisof), Ella-Rae Smith (Queen Sareth of Cloud Dominion), Holt McCallany (Warden Jaegger Fount), Rachel House (Tellem Bond), Nimrat Kaur (Yanna Seldon), Ben Daniels (Bel Riose), and Dimitri Leonidas (Hober Mallow) have all been added for season two.
You can of course watch Foundation season one right now on anything with the Apple TV app once you're subscribed to Apple TV Plus. There are tons of alternatives to the Apple TV 4K if you're looking to pick up a new streaming box without spending big, too.