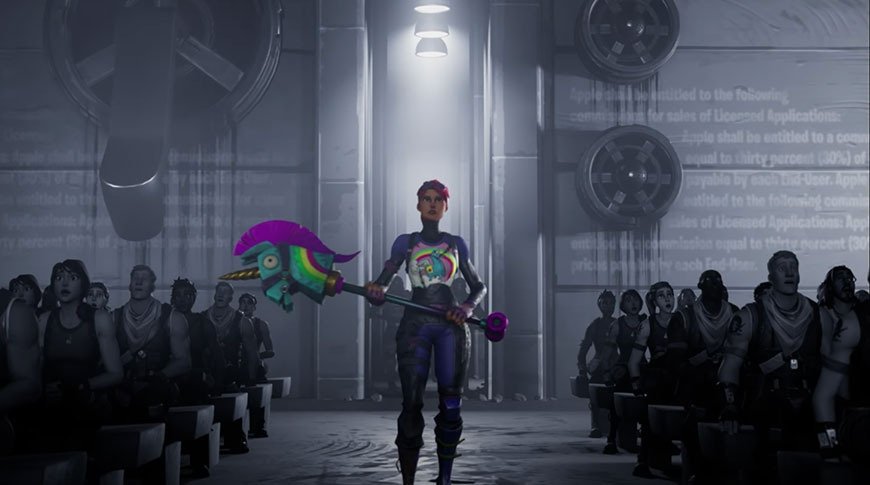 Following the passage of a law in South Korea that loosens Apple's hold on App Store payments, Epic Games on Thursday said it asked the tech giant to reinstate its developer account in hopes of re-releasing "Fortnite" in that country.
Epic, which is embroiled in a worldwide legal battle with Apple over App Store policy, said it wants to release "Fortnite" in South Korea with both first- and third-party payment systems, in line with the country's new app store law.
"Epic has asked Apple to restore our Fortnite developer account," Epic said in a tweet posted to the official "Fortnite" account. "Epic intends to re-release Fortnite on iOS in Korea offering both Epic payment and Apple payment side-by-side in compliance with the new Korean law."
In late August, South Korean lawmakers passed the Telecommunications Business Act. Dubbed the "Anti-Google law" by local media for its targeted language against owners of digital app stores, the legislation forces dominant app store operators Apple and Google to allow alternative payment methods for in-app purchases. Currently, developers marketing wares on the App Store need to use Apple's payment system and are thus subject to an up to 30% commission rate.
The law also places prohibitions on app store rules that dissuade cross-platform distribution.
Apple kicked "Fortnite" off the App Store last year after Epic surreptitiously implemented an alternative in-app payment option that sidestepped the marketplace's mandatory commission mechanism. Because the company openly flouted Apple's developer agreement, its developer account was deactivated. An ensuing legal blitz painted Apple as a monopolist and sought to reshape fundamental App Store policy.
Along with allowances for third-party payment methods, Epic wants Apple to change its rules regarding the restriction of third-party app stores on iOS.