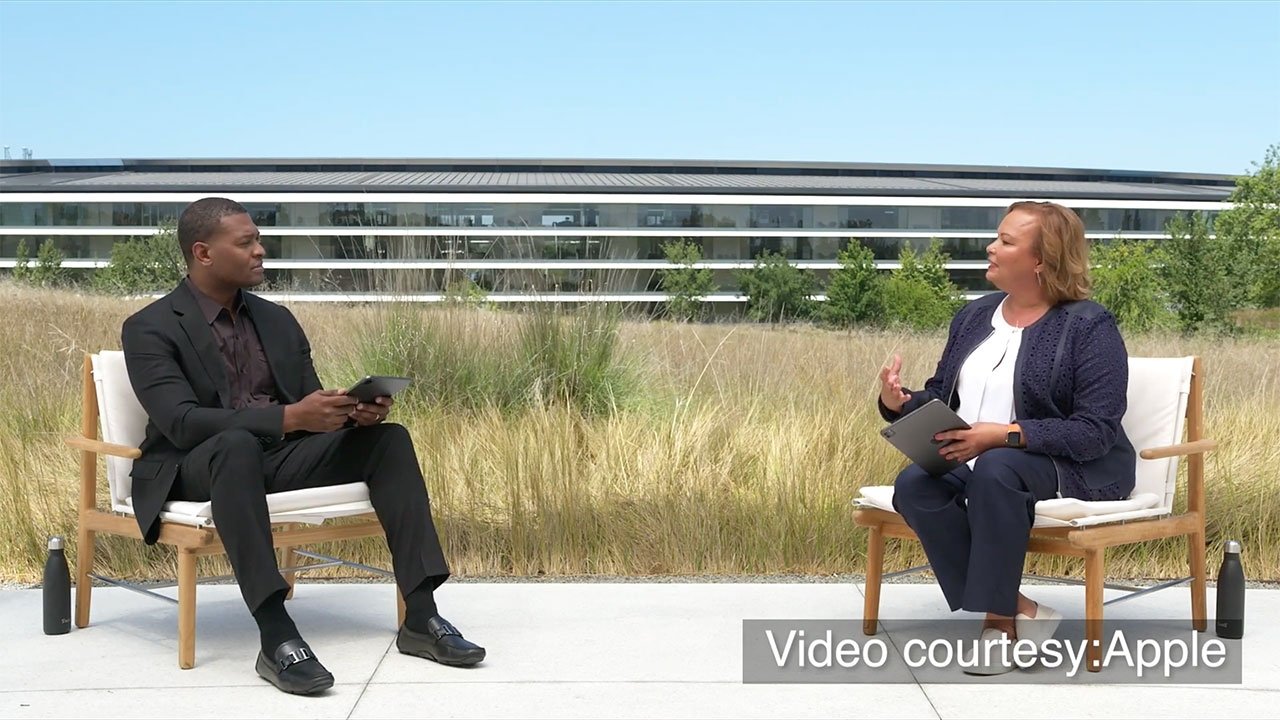 Apple VP of Environment, Policy and Social Initiatives Lisa Jackson sat down with U.S. Environmental Protection Agency Administrator Michael Regan at Apple Park to discuss the tech giant's green initiatives, environmental justice, and more.
Jackson, who served as EPA Administrator from 2009 to 2013 before entering the private sector, discussed a range of topics with Regan in the socially distanced interview outside of Apple's headquarters in Cupertino.
Regan detailed parts of the Biden administration's plan to combat climate change, including a recent order calling for 50% of all new vehicle sales in the U.S. to be electric by 2030, as well as upcoming methane emissions regulations, environmental justice and the contentious infrastructure bill.
Mirroring statements to CNBC on Wednesday, Jackson said Apple is proud to be one of the first companies to endorse the clean energy standard that's wrapped up in ongoing infrastructure discussions.
"This idea that we really need to show leadership and give a strong and clear signal that all of our energy generation in this country would be 100% carbon-free by 2035," Jackson said. "When business hears that, we know how to invest, we know that the investments we're making are going to continue to pay off — not just financially, of course, but for the planet, for our future."
The pair went on to discuss Apple's promise to deliver a carbon-neutral supply chain by 2030, with Jackson noting more than 110 suppliers have agreed to transition to 100% clean energy in the production of Apple products. That equates to 8 gigawatts of clean energy, Jackson said, adding that a wider move toward carbon neutrality can't happen without the participation of businesses.
"It needs to be based on innovation," she said of the transition. "There are jobs and opportunities underlying all of that."
Moving on to environmental justice, Regan notes Biden requested a 20% increase in EPA's budget, a "significant portion" of which will be earmarked to tackle the issue. For example, the president has committed to removing all lead pipes in the U.S., a water safety problem that disproportionately impacts Black and Brown communities, Regan said.
Jackson said Apple approached environmental justice from the "business side of the equation" and recently announced an Impact Accelerator program that will boost 15 environmental businesses run by Black, Latino and Indigenous people. The initiative offers selected participants training and support, with the companies to be considered as future contractors for Apple.
The entire discussion between Jackson and Regan can be viewed on EPA's YouTube channel.