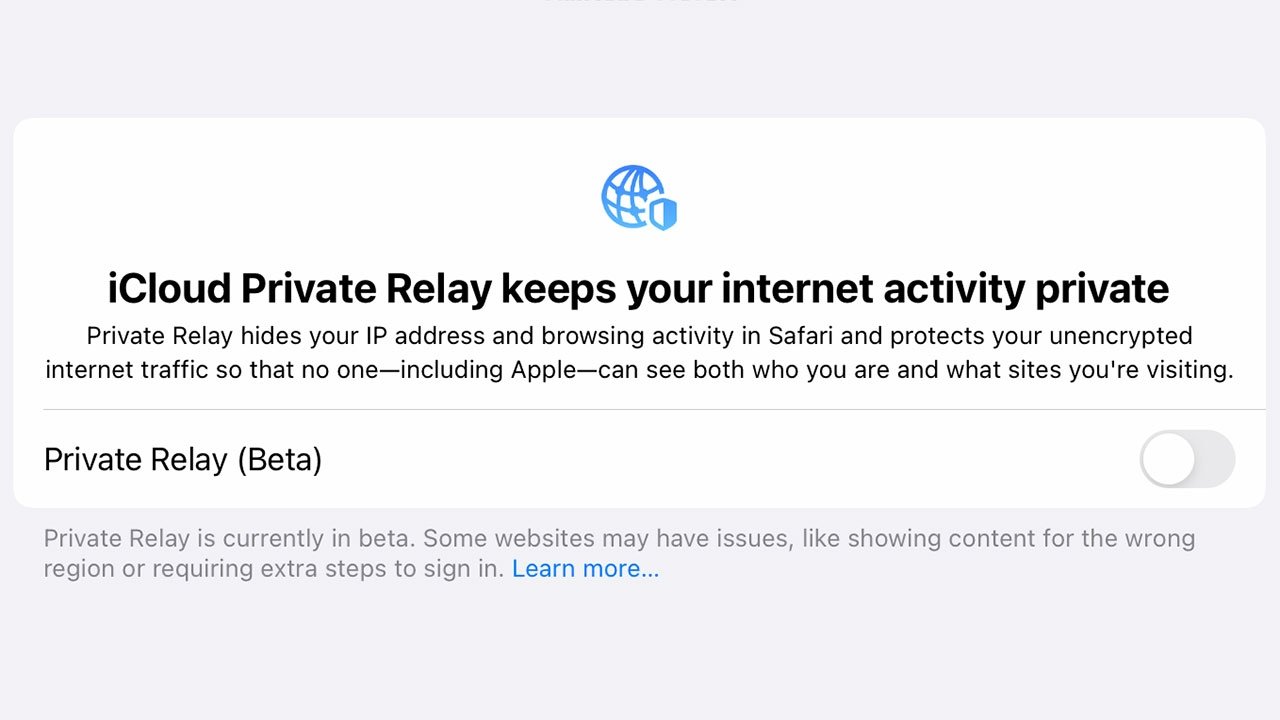 Apple's iCloud Private Relay will ship as a public beta feature when iOS 15, iPadOS 15 and macOS Monterey debut this fall, with users required to manually activate the VPN-like tool before use.
Quietly announced in release notes accompanying the seventh iOS 15 beta issued on Wednesday, the change in status is not expected to impact Private Relay's operating capability, though the feature will be disabled by default.
Introduced at Apple's Worldwide Developers Conference in June as part of iCloud+, Apple's premium cloud storage service, Private Relay prevents third-party tracking of IP addresses, user location and other details by routing internet requests through two separate relays operated by two different entities. Internet connections configured to pass through Private Relay use anonymous IP addresses that map to a user's region but do not reveal their exact location or identity, Apple says.
The system is designed to add an extra layer of security to Safari web browsing, DNS resolution queries and insecure HTTP app traffic. Third-party web browsers, like Google's Chrome and Mozilla's Firefox, do not benefit from the feature.
Apple is relegating Private Relay to public beta status in order to "gather additional feedback and improve website compatibility," according to iOS 15's release notes.
New information included in the iCloud settings menu notes "[s]ome websites may have issues" with Private Relay, including displaying content for the wrong region or "requiring extra steps to sign in." Apple maintains a informational webpage to help developers, website operators and other entities prepare for Private Relay, though some beta testers have encountered compatibility issues when browsing with the feature enabled.
When Apple's next-generation operating systems debut, users can activate Private Relay by navigating to iCloud options in system settings.
Apple is expected to release iOS 15, iPadOS 15 and macOS Monterey in the coming weeks alongside new iPhone hardware.