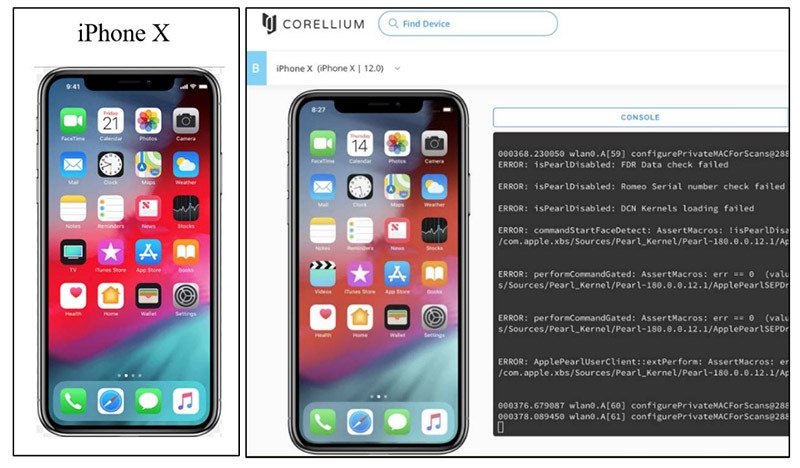 Apple on Tuesday filed a notice of appeal in its copyright infringement lawsuit against Corellium, a case that was partially settled last week.
Filed with the U.S. District Court for the Southern District of Florida, the notice appeals to the Court of Appeals for the Eleventh Circuit a final judgment entered into the docket earlier today regarding Apple's claims of copyright infringement.
Specifically, the appeal targets a summary judgment (now part of the final judgment) reached in December 2020. At the time, U.S. District Court Judge Rodney Smith ruled in favor of Corellium and against Apple on the tech giant's claims of direct infringement.
"Weighing all the necessary factors, the Court finds that Corellium has met its burden of establishing fair use. Thus, its use of iOS in connection with the Corellium Product is permissible," Judge Smith wrote in December.
Apple is able to appeal the ruling only as it relates to injunctive relief, leaving the door open for a ruling that would force Corellium to shut down its iOS and iTunes virtualization product.
A Digital Millennium Copyright Act claim carried forward and was scheduled to go to trial on Aug. 16, but both parties agreed to settle that portion of the case last week.
Apple's notice of appeal was first reported by Reuters.
Apple's lawsuit was originally filed in 2019 when the iPhone maker claimed Corellium's emulation products infringe on copyrights covering iOS, iTunes and other technologies. Corellium markets a set of virtualized versions of Apple's iPhone and other products to developers and security researchers, customers who license access to search for bugs, flaws and vulnerabilities.
Last week, Corellium COO Matt Tait took to Twitter to defend Apple's recently announced child sexual abuse material protections, arguing that potential expansion of the system through database modification — a major concern for privacy advocates — is an unlikely risk.
On Monday, the software company announced a new "Open Security Initiative" designed to help validate vendor security and privacy claims. The project aims in part to assist developers in the verification of Apple's CSAM system.