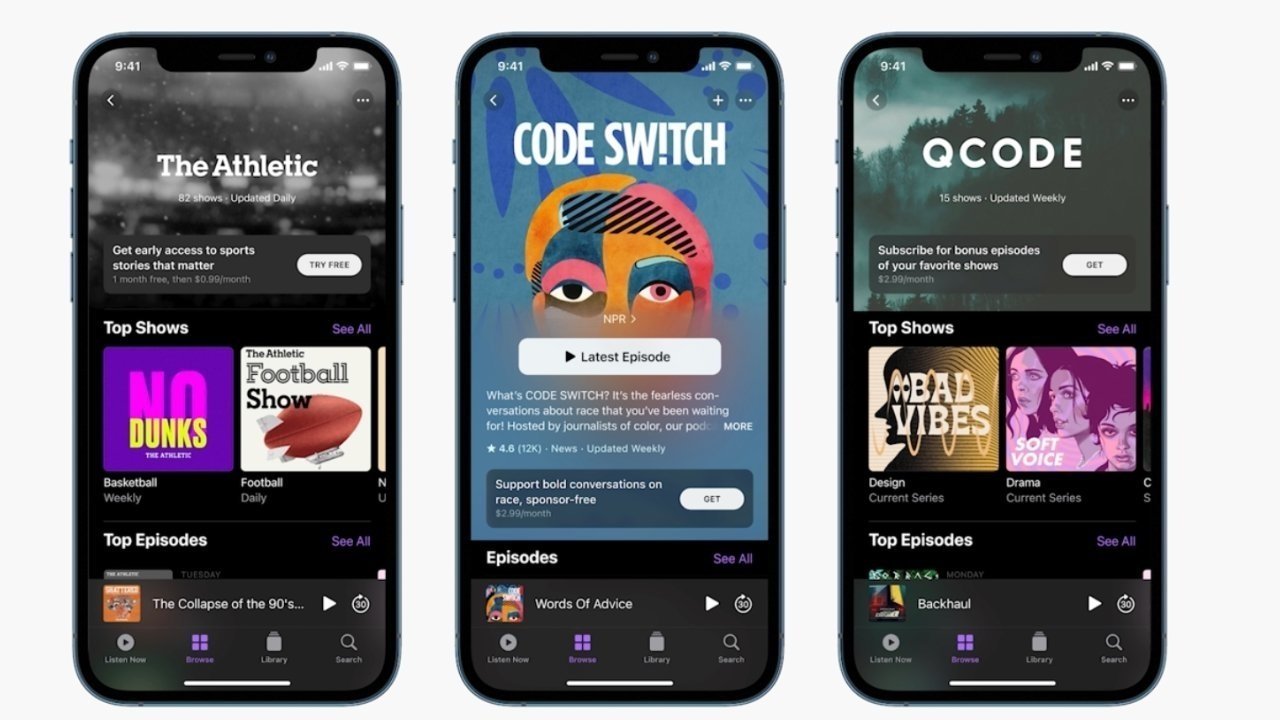 Apple on Thursday announced a special offer that grants affiliates increased commissions when linking to Apple Podcasts content, an apparent bid to boost the platform's new subscriptions feature.
Announced in an email to members of Apple's Partner Program, the limited-time offer doubles the normal commission rate on memberships to 100%, doled out as a one-time "bounty payment" for each new subscription.
"This means if the podcast's price is $10 USD, you will earn $10 USD as well, equivalent to the full value of the subscription for that signup," Apple says.
The offer is active now and runs through the end of November.
Apple introduced the affiliate program for Apple Podcasts Subscriptions in May, allowing participants to earn a 50% commission on conversions. The program is geared toward podcast creators, though anyone can apply for entry.
The commission structure arrived a month after Apple announced plans to support subscriptions through its Podcasts platform. The service, which offers in-app access to premium content, was initially scheduled to launch later that month, but its rollout was delayed to June.
Today's news comes on the heels of a report that detailed a wide variety of issues, bugs and other problems podcasters and listeners suffer on the Podcasts platform. After a bumpy debut, the revamped Podcasts app has been plagued by troubles, from an error prone content management system to a problematic user interface and a serious bug that significantly impacted downloads in July.