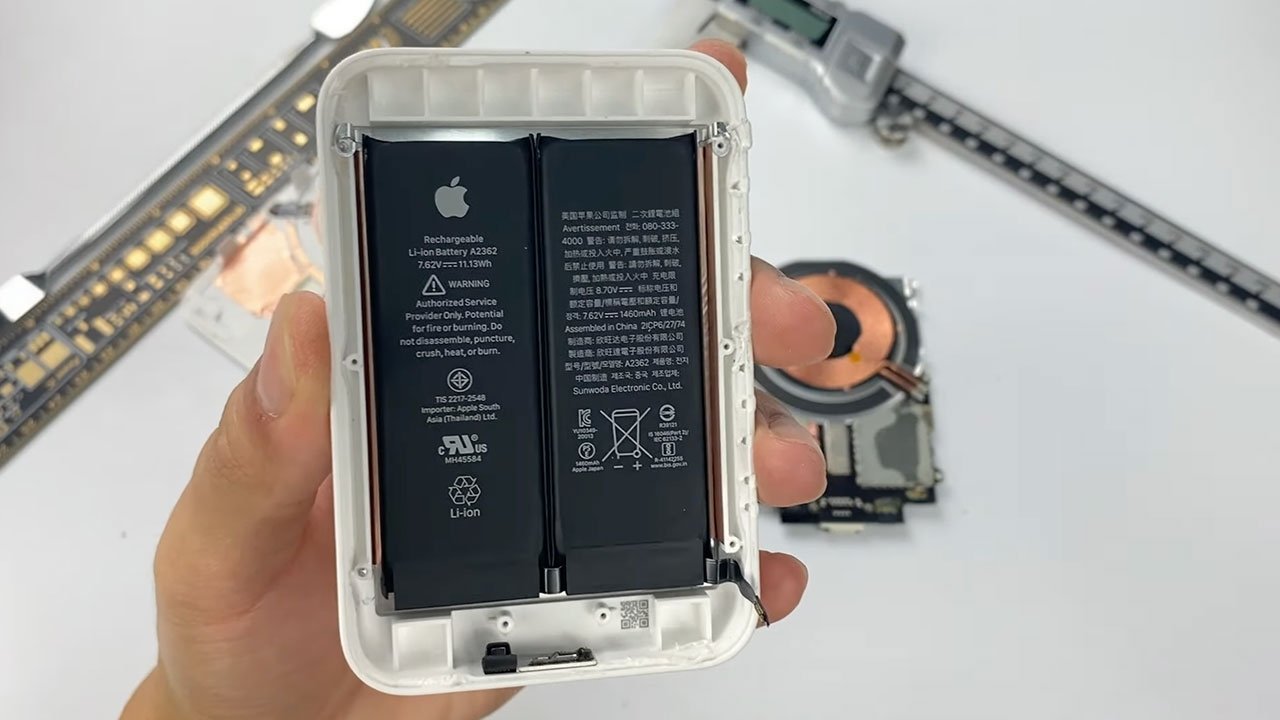 One of the first teardowns of Apple's new MagSafe Battery Pack aired on YouTube on Thursday, revealing the accessory's inner workings and construction.
Charger Lab offered a full breakdown of the new Apple product, including unboxing and cursory testing, in a video posted to its YouTube channel.
As can be expected, Apple's MagSafe Battery Pack is not designed to be opened or serviced by general consumers. Separating the cover from its seat in the pack's white plastic shell is a difficult process that required use of a pry bar. Adhesive appears to hold the two parts together.
Inside, a charging coil arranged on the inside of the front cover cooperates with another coil connected to the battery pack to deliver power to an iPhone 12. An NFC detection coil and corresponding chip reside on the cover, while a ring of magnets encircling the pack's coil complete the MagSafe standard.
Internal components are protected by a copious amount of heat shielding. Wireless power controllers and related circuitry are mounted on a PCB that is connected to a large metal plate.
Ensconced in the white shell — itself lined with heat shielding material — are two batteries that run in series to achieve 11.13Wh at 7.62V. Charger Lab notes the printed capacity of 1,460mAh at 7.62V is equivalent to about 2,220mAh at 5V. Each cell is rated at 5.733Wh.
For a closer look at the new accessory, check out AppleInsider's initial hands-on.