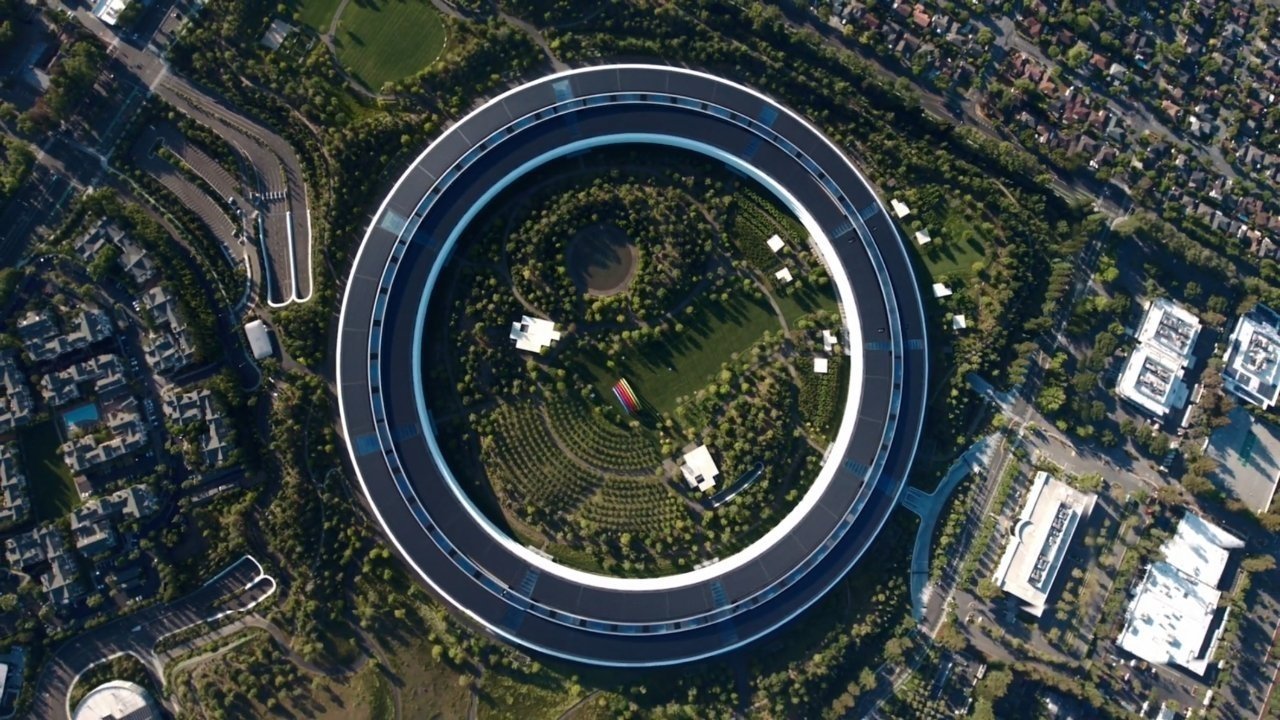 Apple on Thursday fired Ashley Gjovik for violating company policy regarding the disclosure of intellectual property, but failed to specify what confidential information, if any, was leaked. The senior engineering program manager has for the past few months publicly aired concerns over unresolved workplace issues including sexism and discrimination.
Gjovik earlier today received an email from Apple's employee relations team saying that an investigation into a "sensitive intellectual property matter" was underway. The representative recommended that they speak within the hour, but Gjovik requested adherence to past stipulations that all communications be conducted in writing as the correspondence would be included in an active National Labor Relations Board complaint, according to emails viewed by AppleInsider.
Gjovik responded by reiterating a willingness to participate in the investigation and asked for a chance to address the claims, but the ER representative said the group would move forward without her input because she had "chosen not to participate in the discussion." She was subsequently restricted from accessing Apple's systems.
An email sent a couple hours later carried word of her termination and repeated the vague claim that she leaked "confidential product-related information." Apple does not detail the nature of the leak in its termination notice and has not explained particulars of the situation to Gjovik despite requests to do so.
"After I started facing retaliation and intimidation last spring, I sadly expected to be fired without any real explanation (as I was today). However, I'm still shocked and hurt," Gjovik said in an emailed statement. "I love Apple products and worked tirelessly to help ensure Apple creates exceptional customers experiences. Me as a little girl playing on my G3 Tower would have never dreamt that company would fire me for advocating for employee rights and labor conditions. [I] feel betrayed."
The program manager has been tweeting about various work-related issues for months and often includes redacted emails and other media in her posts. Harassment, a hostile work environment, retaliation, bullying and sexism are among the concerns she raised to appropriate authorities within Apple, though the calls seemingly fell on deaf ears.
<div class="col-sm-12
Beyond a recent ticket relating to potential hazardous waste contamination at her office, Gjovik's timeline does not contain information about products, initiatives or internal services that is not already public knowledge. She did, however, recently raise awareness about employee privacy by revealing to The Verge the existence of an internal product testing tool that records images whenever an employee's iPhone is opened.
The timing of today's termination is suspicious. A tweet posted about 10 minutes before ER reached out contained reference to a 2011 incident in which Apple security personnel allegedly posed as police to search the home of a San Francisco man for a missing iPhone prototype. Gjovik later noted that the ER representative is a member of Apple's Threat Assessment and Workplace Violence team and holds the same title and job description as a "senior investigator" named in the supposed house raid.
Gjovik is also scheduled to file an affidavit with the NLRB on Friday.
Employees should in some cases be allowed to reference company communications when flagging workplace issues, Gjovik believes. Apple does not agree. The company recently denied a proposal from shareholders and activists to exempt employee non-disclosure agreements when considering reports of harassment and discrimination, saying exceptions are already covered under the Business Conduct Policy. The group has filed a resolution on the matter that will go up for vote at Apple's next shareholder meeting.
Today's development arrives as Apple employees begin to organize over reportedly poor handling of workplace grievances. An external effort dubbed AppleToo has collected and is starting to publish hundreds of stories illustrating workplace harassment, sexism, racism, inequity and other serious allegations.