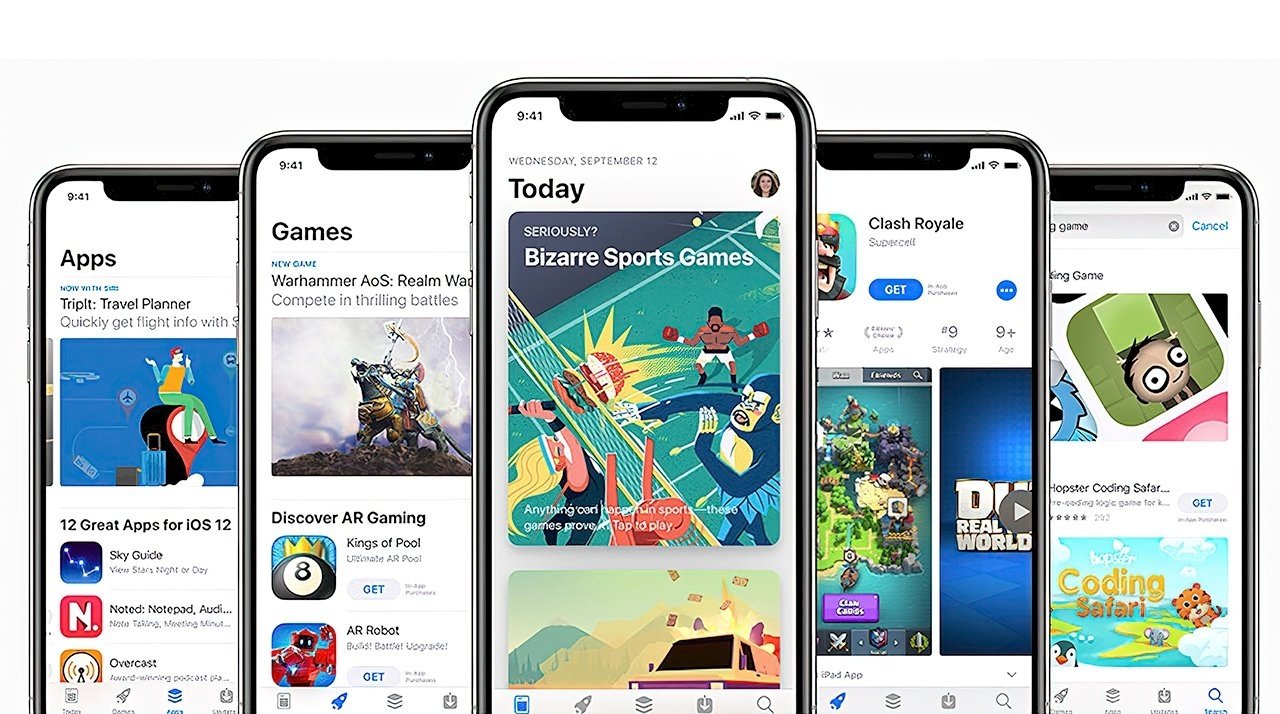 Apple on Thursday announced an agreement in a lawsuit brought by U.S. developers against the company over its App Store practices, with terms including the institution of a $100 million Apple Small Developer Assistance Fund and more open communication between developers and customers regarding alternative payment methods.
Announcing the settlement in a pair of press releases, Apple and representatives for plaintiffs each focused on negotiations that will result in multiple changes and improvements to the App Store.
One major policy modification pertains to developer communication. App makers in the U.S. can now reach out — with consent — to customers via email or other means to discuss alternative payment methods, which if adopted by users would effectively avoid App Store commissions. In-app communication about such topics is still forbidden. Apple's anti-steering strategy has been a major sticking point for App Store critics.
Apple said the agreement was in part a response to concerns from its developer community, a company representative said.
"From the beginning, the App Store has been an economic miracle; it is the safest and most trusted place for users to get apps, and an incredible business opportunity for developers to innovate, thrive, and grow," said Apple Fellow Phil Schiller, the executive in charge of App Store operations. "We would like to thank the developers who worked with us to reach these agreements in support of the goals of the App Store and to the benefit of all of our users."
As part of the accord, Apple will continue to offer reduced 15% commission rates for developers earning less than $1 million a year, figures that are pulled from the company's Small Business Program. Those terms will carry forward for at least three years.
In addition, Apple is instituting a $100 million Small Developer Assistance Fund to assist small developers in the U.S. Depending on their size, companies that earned $1 million or less annually across all titles between June 4, 2015, and April 26, 2021, can claim between $250 to $30,000 from the fund. That group accounts for 99% of developers in the U.S., with large corporations like Netflix and Epic Games making up the remaining 1%, Apple says.
As for App Store changes, Apple has agreed to preserve Search functionality to show results based on "objective characteristics" that include downloads, star ratings, text relevance, and "user behavior signals." This, too, will remain in effect for at least three years.
Developers are also getting more pricing options for their wares. App Store price points will expand from fewer than 100 to more than 500 for subscriptions, in-app purchases and paid apps, the company said.
Apple will continue to accept app rejection appeals and has agreed to update its App Review website with additional information on the appeals process.
Finally, an App Store Transparency Report is being readied for release and will include key statistics covering the app review process, the number of customer and developer accounts that were deactivated, the number of apps removed from the App Store and data regarding search queries and results.
The proposed App Store changes are applicable to developers worldwide.
"We truly are proud that a case brought by two developers, standing in the shoes of tens of thousands of U.S. iOS developers, could help to bring about so much important change," said Steve Berman, managing partner of Hagens Berman and an attorney for the plaintiffs.
Judge Yvonne Gonzalez Rogers needs to sign off on the agreement before the changes take effect.
The case dates back to 2019, when a group of developers lodged a class-action complaint against Apple, claiming the tech giant wields monopoly power to exert "profit-killing" App Store commissions and fees on app makers.
Today's announcement comes amid wider scrutiny of Apple's App Store practices, both by developers and governments around the world. Critics are unhappy about the company's commission on sales and stipulations that require use of its payment system. Others want to see third-party app stores on Apple's platforms.
It is unclear if the accommodations unveiled today will satisfy Judge Gonzalez Rogers in the separate Epic v. Apple suit, over which she is also presiding. In May, the jurist was seemingly unsettled by Apple's anti-steering provisions and brought up the issue in the waning days of court proceedings in May.