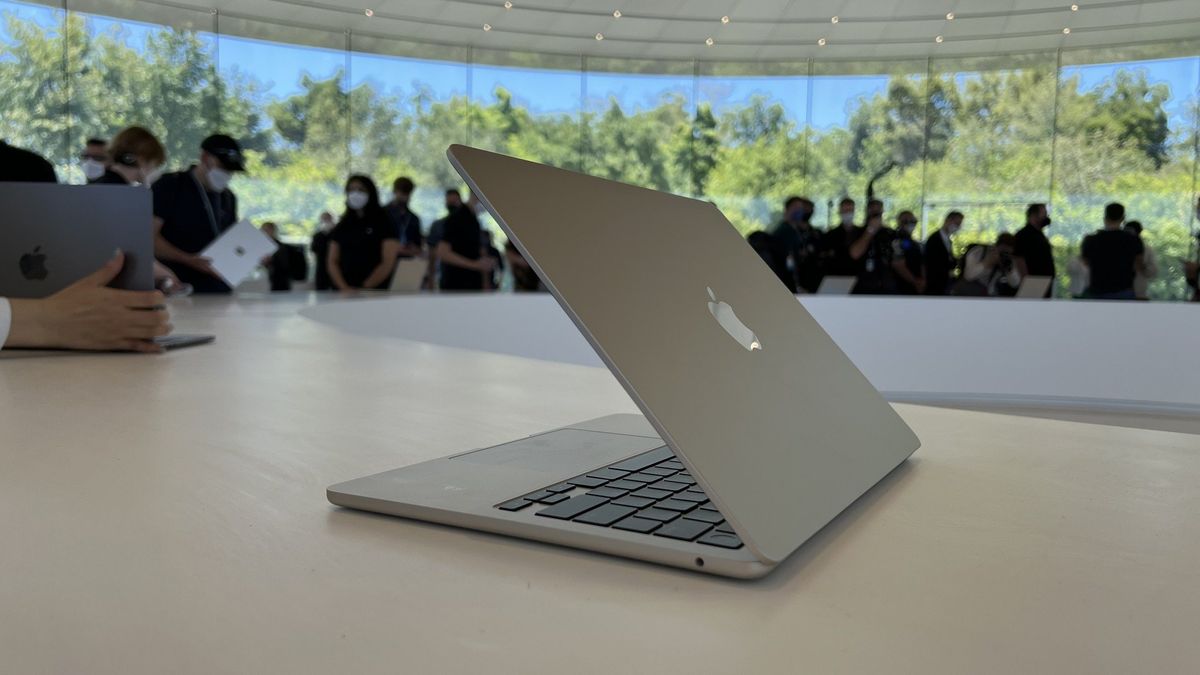 As the 15-inch MacBook Air's rumored WWDC23 launch gets ever closer a new report claims that suppliers already have the laptops ready to go.
Rumors have Apple announcing the new laptop alongside the oft-rumored Reality Pro AR/VR headset but the 15-inch MacBook Air is likely to go on sale much sooner — which is why Apple's suppliers are said to be stockpiling the laptop ready for the big day.
While Apple is yet to officially confirm a WWDC launch all the rumors are beginning to align just so and the lack of an announcement would be a surprise at this point.
Bigger and better
Sure to instantly become the best MacBook for a whole lot of people, the 15-inch MacBook Air isn't expected to deviate too far from the popular 13-inch MacBook Air design. On the inside, an M2 chip is set to handle everything buyers are likely to throw at it after early rumors of a new M3 chip appear to have been wide of the mark. We have been told to expect multiple versions of the M2 chip, however, likely with different core counts at different price points for those who need a little extra performance from their thin and light laptop.
Now, a paywalled DigiTimes (opens in new tab) report seen by MacRumors (opens in new tab) claims that Apple's supply chain has started to stockpile 15-inch MacBook Airs in order to make sure that there are enough to go around.
WWDC23 will kick off on June 5 and that's when the big opening keynote will likely see all of the new hardware announced. That's also when we'll see Apple announce the new iPhone, iPad, Mac, Apple Watch, and Apple TV software although. None of those releases are expected to ship until much later in the year, however, likely in or around September following a months-long beta program.